Rainer Hersch can't resist a Pizza as he performs his hilarious Christmas show at one of London's favourite venues. Yes Holborn's Pizza Express Live hosts his jamboree of classic UK Singles-Chart Christmas No.1s. on Decmber 4th and 5th…
Clap your hands, stamp your feet and laugh along! Rainer and his Orkestra hit this classic live-music venue with a Yuletide treat: a jamboree of classic UK Singles-Chart Christmas No.1's. Hilarious comic entertainment all served up with award-winning vocalists and a Christmas cracker of an Orkestra. Featuring vocalists Jessica Daley (The Sound of Music) and Graham Foote (Jersey Boys).
AS SEEN ON BBC1'S THE ONE SHOW
A glimpse inside Pizza Express Live where top drawer entertainment is presented every night of the week:
'Christmas just wouldn't be Christmas without singing yourself hoarse with your mates' – well, that's what Rainer says – and that's just what's on offer here with a chance to finally cash-in on those hours of Christmas Pop pumped at you through the radio.
How can we forget Merry Xmas Everybody, Wherever You Are, Hallelujah, Mull of Kintyre – and not forgetting Bob the Builder!
And all this combined with Rainer's unique comic stylings as he looks just a little closer at some of our best loved tracks and asks 'what the hell is going on there?' Here's a little a taster…
Here are the Musical favourites included in this magical evening of Christmas fun:
* Bohemian Rhapsody
* Do They Know It's Christmas?
* Hallelujah
* Have Yourself A Merry Little Christmas
* Merry Xmas Everybody
* Mistletoe And Wine
* Mull Of Kintyre
* The Ultimate Christmas No.1
* Wherever You Are
* White Christmas
* Bob The Builder
* Don't You Want Me?
* He Ain't Heavy, He's My Brother
* I Want To Hold Your Hand
* I Will Always Love You
* Skyscraper
* Something Stupid
Oh and don't forget Jingle Bells!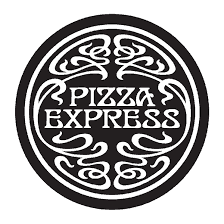 Pizza Express Live
99 High Holborn, London, WC1V 6LF
4 December 2018, 8:30 pm
5 December 2018, 8:30 pm
Tickets: £22.50
Doors open for dinner at 6.30pm