Oh Lord (er…literally), it's only 87 days, 13 hours to Christmas. Actually, by the time you read this, probably only 87 days, 12 hours and 58 minutes.  So no time to lose in planning some jollies to lift your spirits as Rainer Hersch dusts down Christmas Jumper Collection and prepares for the festivities with some great events near you…
Christmas No 1 Pop Singalong
with the Rainer Hersch Orkestra
Clap your hands, stamp your feet and laugh along! Rainer and his Orkestra hit this classic live-music venue with a Yuletide treat: a jamboree of classic UK Singles-Chart Christmas No.1's. Hilarious comic entertainment all served up with award-winning vocalists and a Christmas cracker of an Orkestra. As seen on 'The One Show' (BBC1) and featuring vocalists Jessica Daley (Maria from the 'Sound of Music') and Graham Foote ('Jersey Boys).
THE SONGS: Bohemian Rhapsody, Do They Know It's Christmas?, Hallelujah, Have Yourself A Merry Little Christmas, Merry Xmas Everybody, Mistletoe And Wine, Mull Of Kintyre, The Ultimate Christmas No.1, Wherever You Are, White Christmas, Bob The Builder, Don't You Want Me?, He Ain't Heavy, He's My Brother, I Want To Hold Your Hand, I Will Always Love You, Skyscraper, Something Stupid
…Oh and Jingle Bells!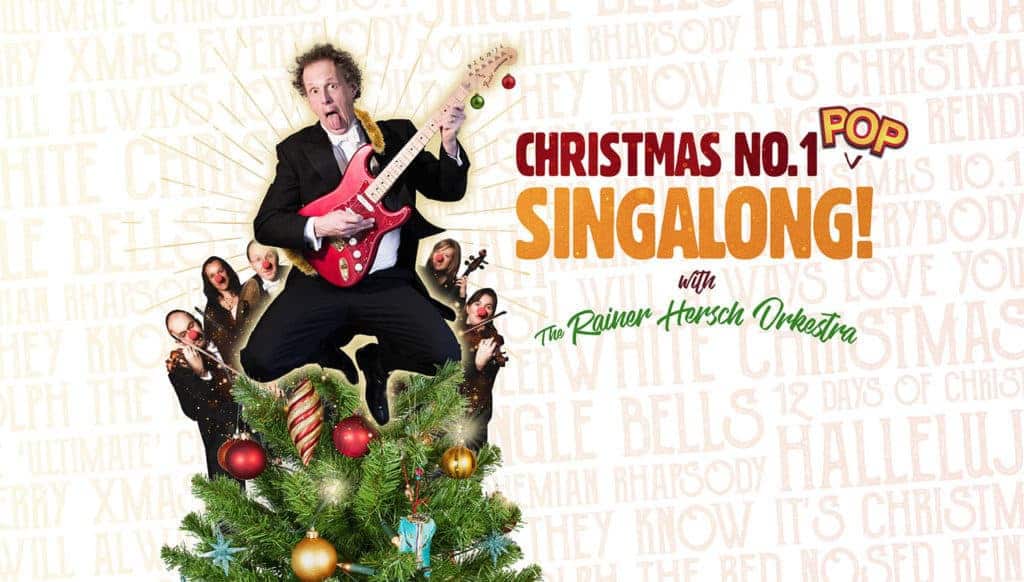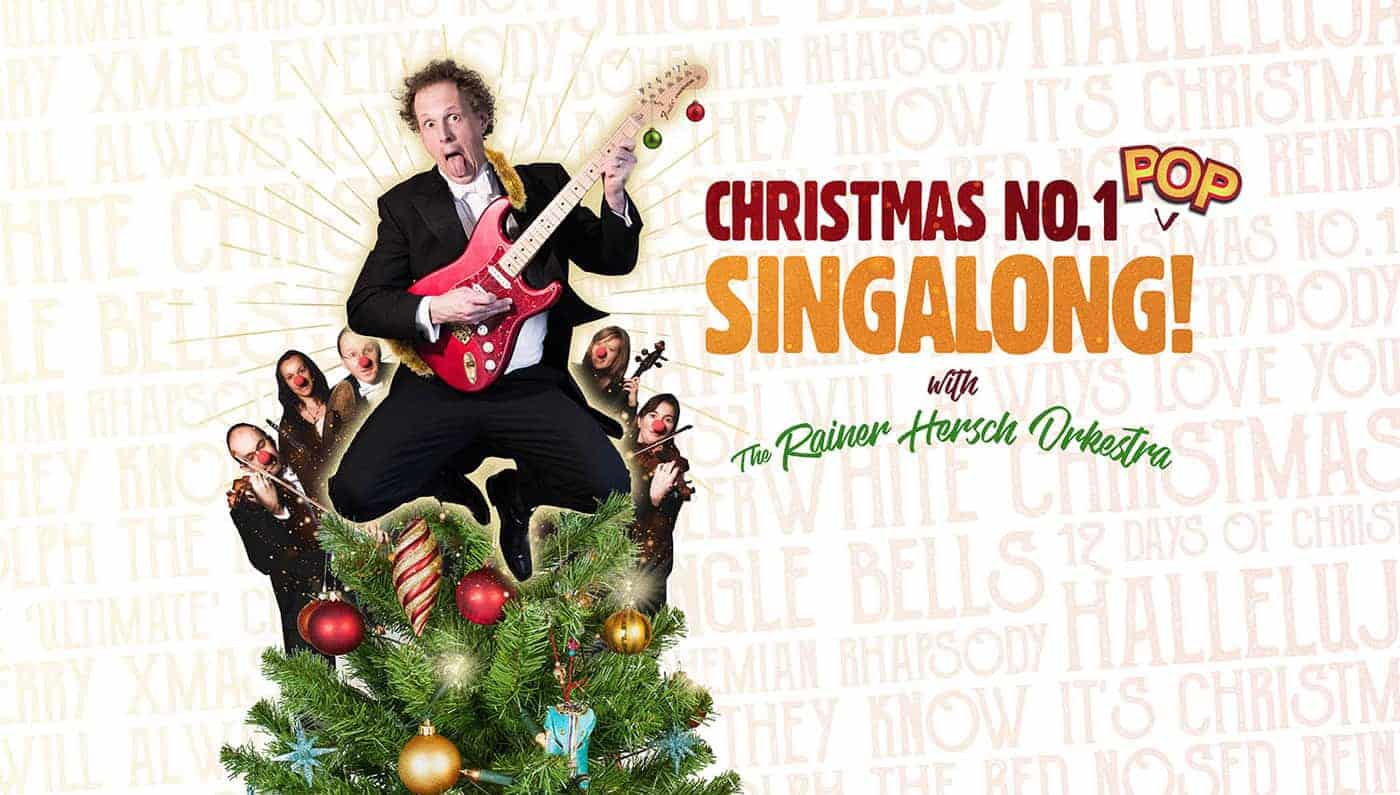 PIZZA EXPRESS LIVE, 99 High Holborn, London, WC1V 6LF
Tuesday 4 December 8.30pm
Wednesday 5 December 8.30pm
---
Rainer Hersch's Classic Greats: Comedy Gold
with the Rainer Hersch Orkestra
Fancy a trip to Switzerland this December? Then how about this zany offering of musical comedy and wit guaranteed to have the audience rolling in the aisles as part of the hilarious Arosa Humorfestival 2018. Join Rainer Hersch in one of his most exciting musical adventures featuring him as conductor of his own nine-piece orchestra.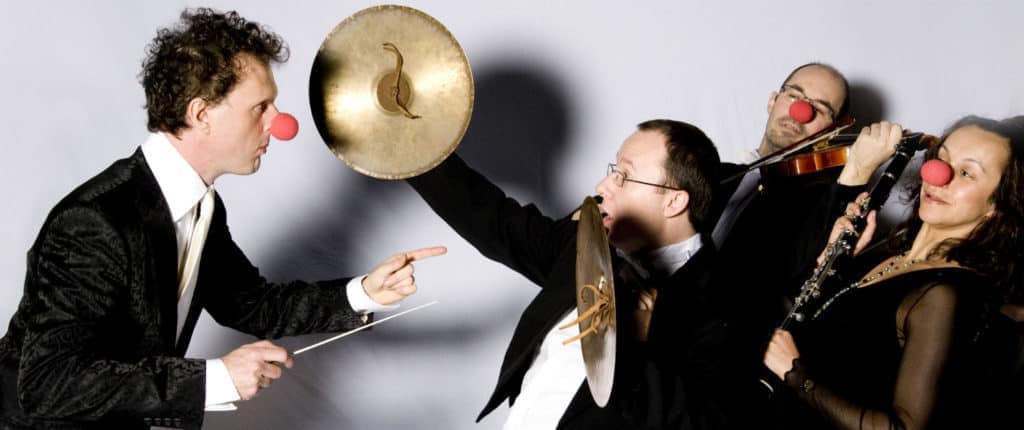 AROSA HUMORFESTIVAL
Arosa, Switzerland
Thursday 6 December 5pm
---
Rainer Hersch Orkestra: The New Year's Eve Bash
Rainer Hersch takes to the stage at the Cadogan Hall once again with his very own orchestra of madcap virtuosos to welcome the New Year with an unforgettable evening of laughter and fab music. It's a brand new dollop of games, tricks and jokes for conductor, orchestra and audience plus seasonal faves and more. Much, much more!
Nothing is safe from the comic maestro as he whips through witty arrangements of the classics. Yes, it's a classical concert Jim but not as we know it – all bound together with his award-winning stand-up comedy.
RAINER HERSCH ORKESTRA: New Year's Eve Bash
Monday 31 December 7pm
Cadogan Hall, 5 Sloane Terrace, London SW1X 9DQ