Rainer Hersch has some great events coming up this year. Here is taster of some of his highlights – and remember you can buy your tickets online now…
Rainer Hersch's Classic Greats: Comedy Gold
20 July @ 8pm
Marlborough College, Wiltshire SN8 1PA
6 December @ 5pm
Arosa Humorfestival, Switzerland
The Rainer Hersch Orkestra on tour.  One of Rainer's most exciting musical adventures features him as conductor of his own nine-piece orchestra with a zany offering of musical comedy and wit guaranteed to have the audience rolling in the aisles.  The Arosa Humorfestival takes place in a circus tent halfway up a ski slope.  If you can't make that, there is always the beautiful market town of Marlborough…
Rainer Hersch's Victor Borge
25 September @ 8pm
The Stables, Milton Keynes MK17 8LU
12 October @ 7.30pm
Cadogan Hall, London SW1X 9DQ
The extraordinary life of the brilliant pianist and virtuoso comedian Victor Borge "the funniest man in the world" (NY Times) is retold and his hilarious act re-imagined for the 21st century.  Reigniting the Borge magic, Rainer is joined on stage by BBC Proms solo pianist, Danny Driver and Royal Opera House soprano, Soprano Kristy Swift.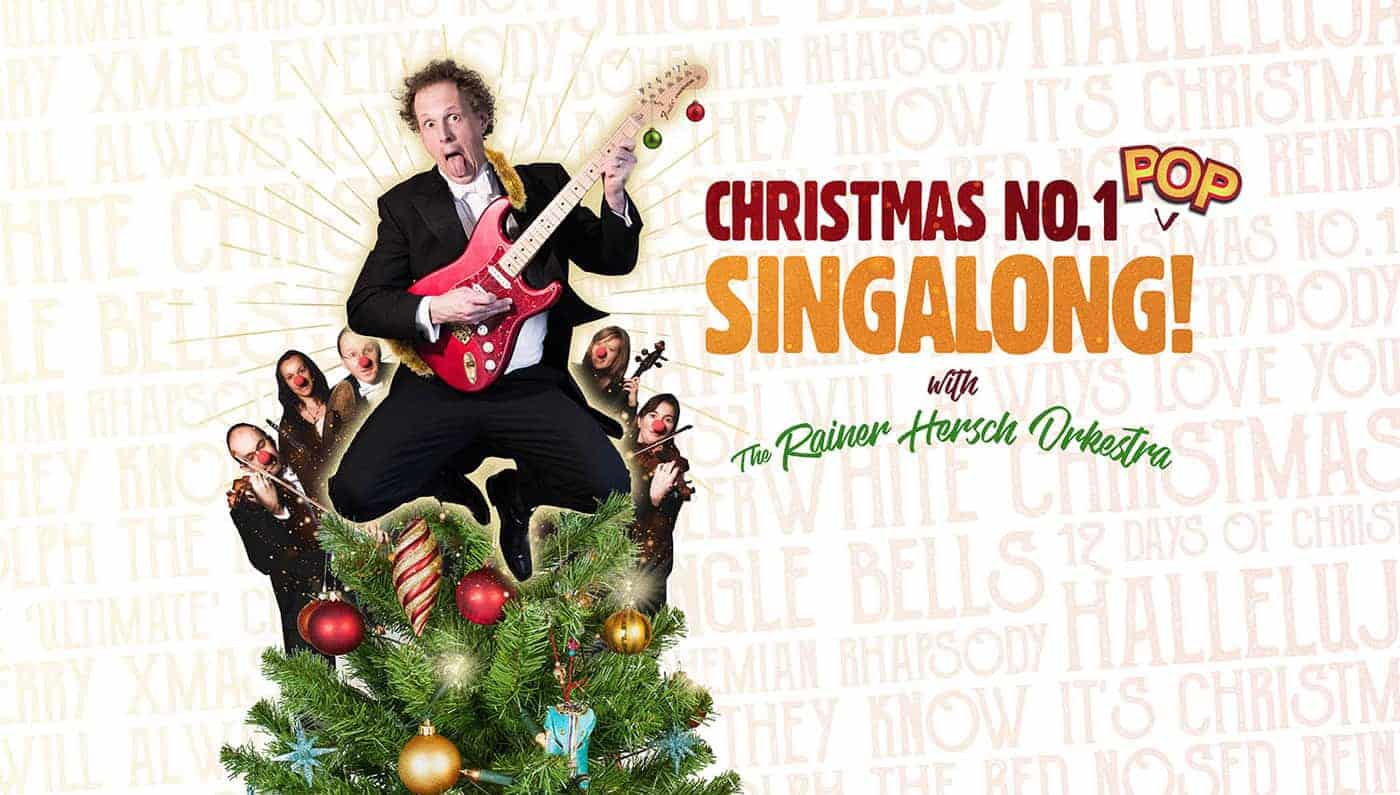 Rainer Hersch's Christmas No 1 Singalong
4 and 5 December @ 8.30pm
Pizza Express, 99 High Holborn, London WC1V 6LF
Rainer and his Orkestra hit this classic live-music venue with a Yuletide treat: a jamboree of classic UK Singles-Chart Christmas No.1's. Hilarious comic entertainment all served up with award-winning vocalists featuring vocalists Jessica Daley (Maria from the 'Sound of Music') and Graham Foote ('Jersey Boys).
Rainer Hersch Orkestra: New Year's Eve Bash
31 December @ 7.30pm
Cadogan Hall, London SW1X 9DQ
Following two sellout years and some incredible hi-jinx, Rainer Hersch and the Orkestra return to Cadogan Hall to welcome 2019 with an unforgettable evening of laughter and fab music. It's a brand new dollop of games, tricks and jokes for conductor, orchestra and audience plus guests from the world of music and comedy.  Absolutely not to be missed.