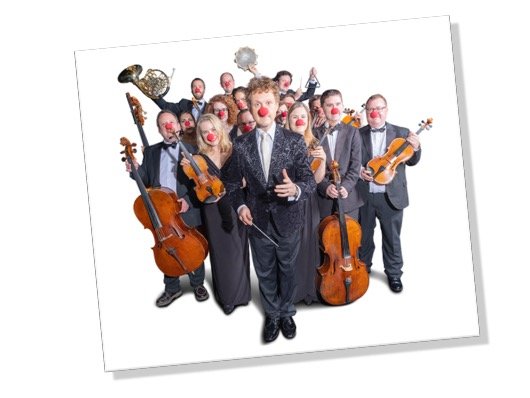 Direkt aus London nach Berlin. Wenn der brillante Komödiant und Meisterdirigent Rainer Hersch die Bühne betritt, ist eins klar: Es wird ein lustiger Abend. Mit seinem Orkestra genialer Virtuosen reist er kurz nach Weihnachten in die deutsche Hauptstadt und präsentiert hier einen unvergesslichen Abend, der sich aus Stand-Up Comedy, großartigen Arrangements der Klassiker von Beethoven bis James Bond und viel, viel Lachen zusammensetzt.
"Rainer Hersch: Deutsch klingt der Name, perfekt spricht er die Sprache, und doch ist der quirlige Quatschkopf Brite.  Lustig, musikalisch, unterhaltsam, phänomenal." Frankenpost
"Musikalischer Klamauk auf hohem Niveau" Gothaer Allgemeine
//
Direct from London to Berlin.  When Rainer Hersch steps on the stage, you can be sure of one thing: you are in for a fun evening.  For the very first time in the German capital, Rainer is appearing with his very own 'Orkestra' of brilliant virtuosi to present an unforgettable show mixing stand-up comedy and fabulous arrangements of everything from Beethoven to James Bond.  And, of course, a hell of lot of laughter.
"Rainer Hersch: the name sounds German and he speaks the language perfectly.  But, don't be fooled, this crazy guy is British.  Funny, musical, entertaining, phenomenal" Frankenpost.
"Musical slapstick at the highest level" Gothaer Allgemeine