Rainer Hersch's Classic Greats: Comedy Gold – Marlborough College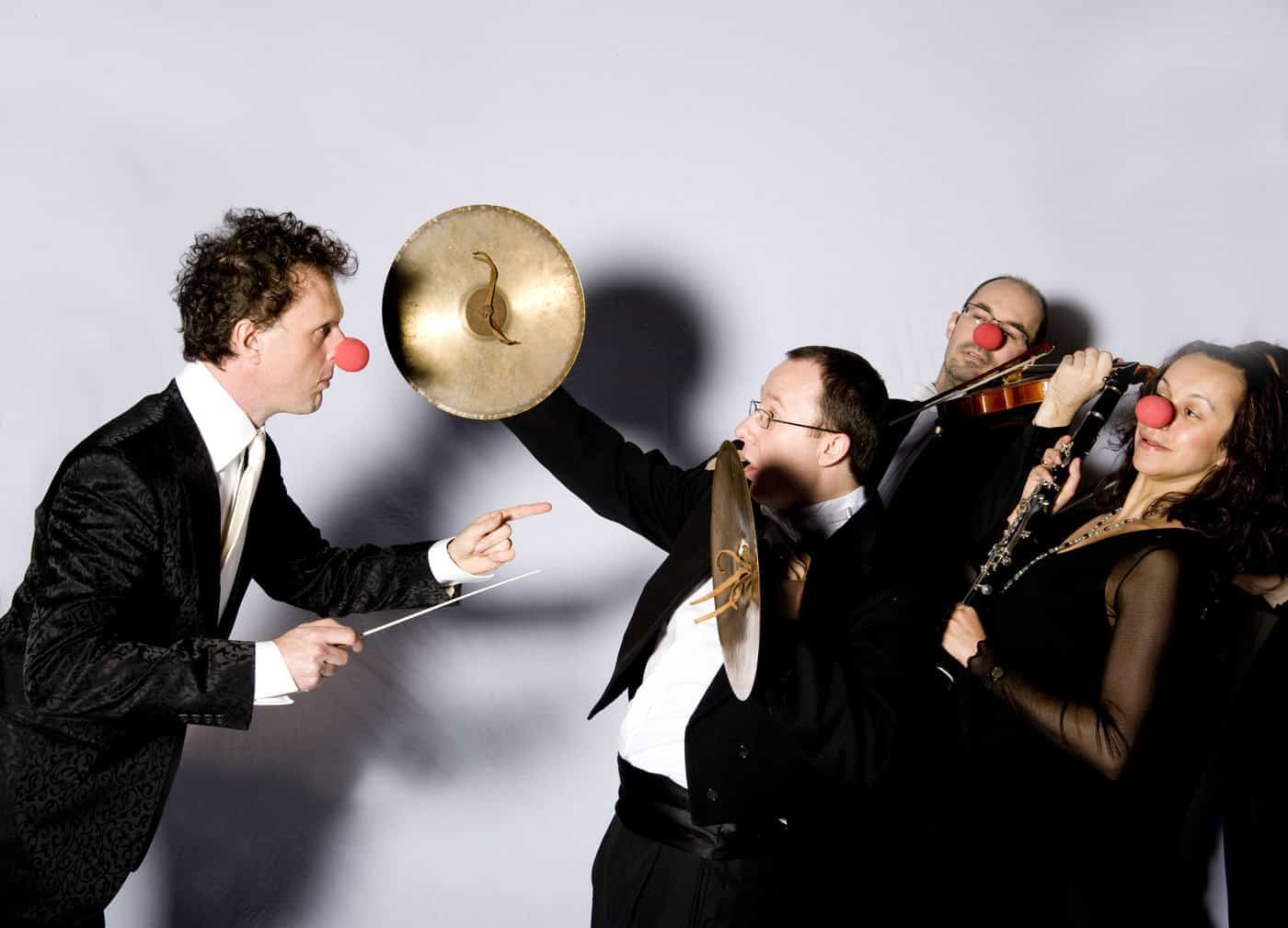 One of Rainer Hersch's most exciting musical adventures features him as conductor of his own nine-piece orchestra with a zany offering of musical comedy and wit guaranteed to have the audience rolling in the aisles.
Rainer Hersch and his classical 'Orkestra' communicate, connect and corrupt some of the great works of classical music. A popular highlight is when Rainer invites members of the audience to participate in a conducting competition with hilarious results.