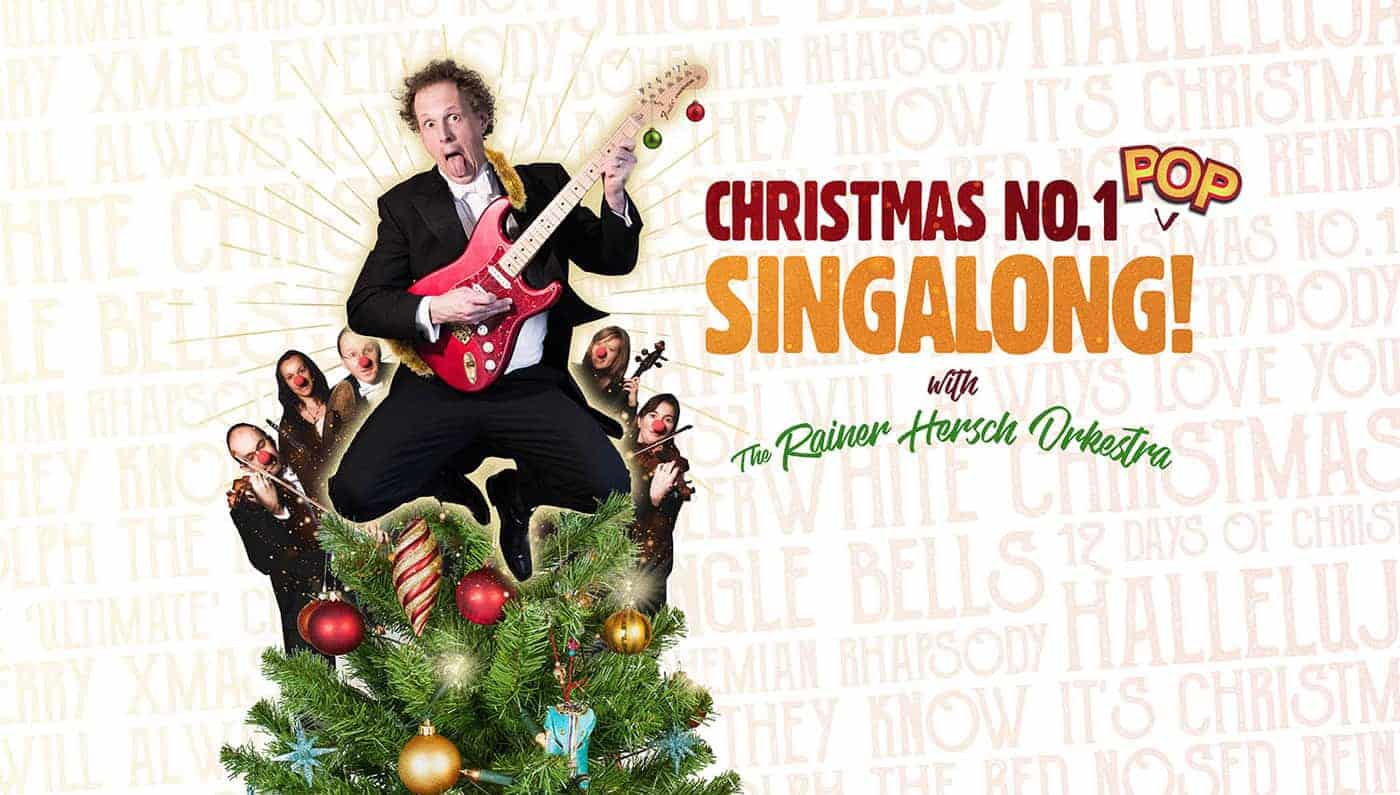 Clap your hands, stamp your feet and laugh along! Rainer and his Orkestra hit this classic live-music venue with a Yuletide treat: a jamboree of classic UK Singles-Chart Christmas No.1's. Hilarious comic entertainment all served up with award-winning vocalists and a Christmas cracker of an Orkestra. As seen on 'The One Show' (BBC1) and featuring vocalists Jessica Daley (Maria from the 'Sound of Music') and Graham Foote ('Jersey Boys).
THE SONGS: Bohemian Rhapsody, Do They Know It's Christmas?, Hallelujah, Have Yourself A Merry Little Christmas, Merry Xmas Everybody, Mistletoe And Wine, Mull Of Kintyre, The Ultimate Christmas No.1, Wherever You Are, White Christmas, Bob The Builder, Don't You Want Me?, He Ain't Heavy, He's My Brother, I Want To Hold Your Hand, I Will Always Love You, Skyscraper, Something Stupid
…Oh and Jingle Bells!