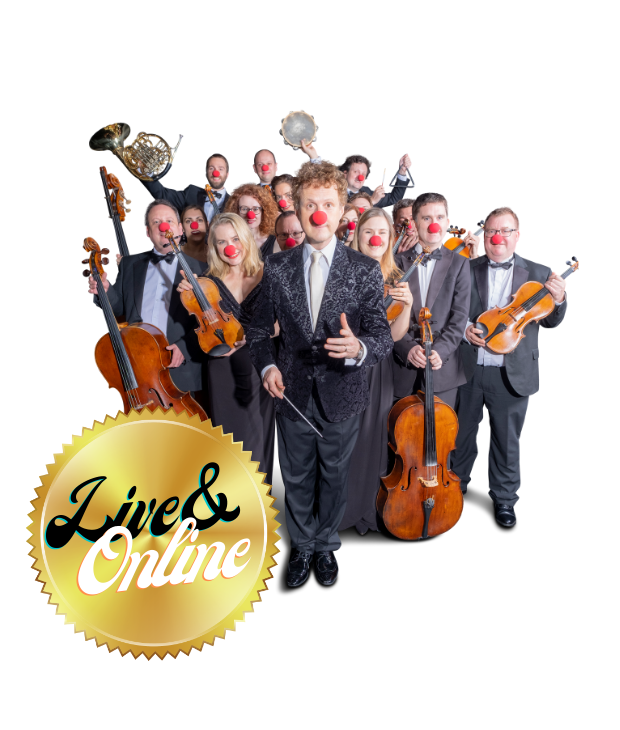 "OK 2020, you've had your fun – now get lost."
Delayed but now with even more zing than ever – "it's a concert, Jim, but not as you know it".  Simultaneously live on stage and online, Rainer and 15-piece Orkestra are returning to London's iconic Cadogan Hall – to play like gods, laugh and generally bid good riddance to a totally rubbish year.  A fantastic blend of stand-up comedy and great music, this is absolutely the best way to forget your troubles and spend an evening with a smile on your face and a skip in your step.  Special guests, Barry Cryer, Earl Okin & the Rainer Hersch Opera Company.
Trump: The Opera (world premiere)
Beethoven Complete symphonies in 5 minutes
Bizet Carmen Overture
Bossa Nova Extravaganza
Handel Zadok the Priest ('translated')
Pachelbel Canon Remix
Ravel Bolero
Wagner The Ride of the Valkyries
plus, the traditional, comedy 'conducting competition', seasonal faves and more. Much, much more.
LIVE tickets £35
ONLINE tickets £12.50 (VIP packages £19.50, £35)
SOCIALLY DISTANCED SEATING The performance will last c.75 mins without interval.