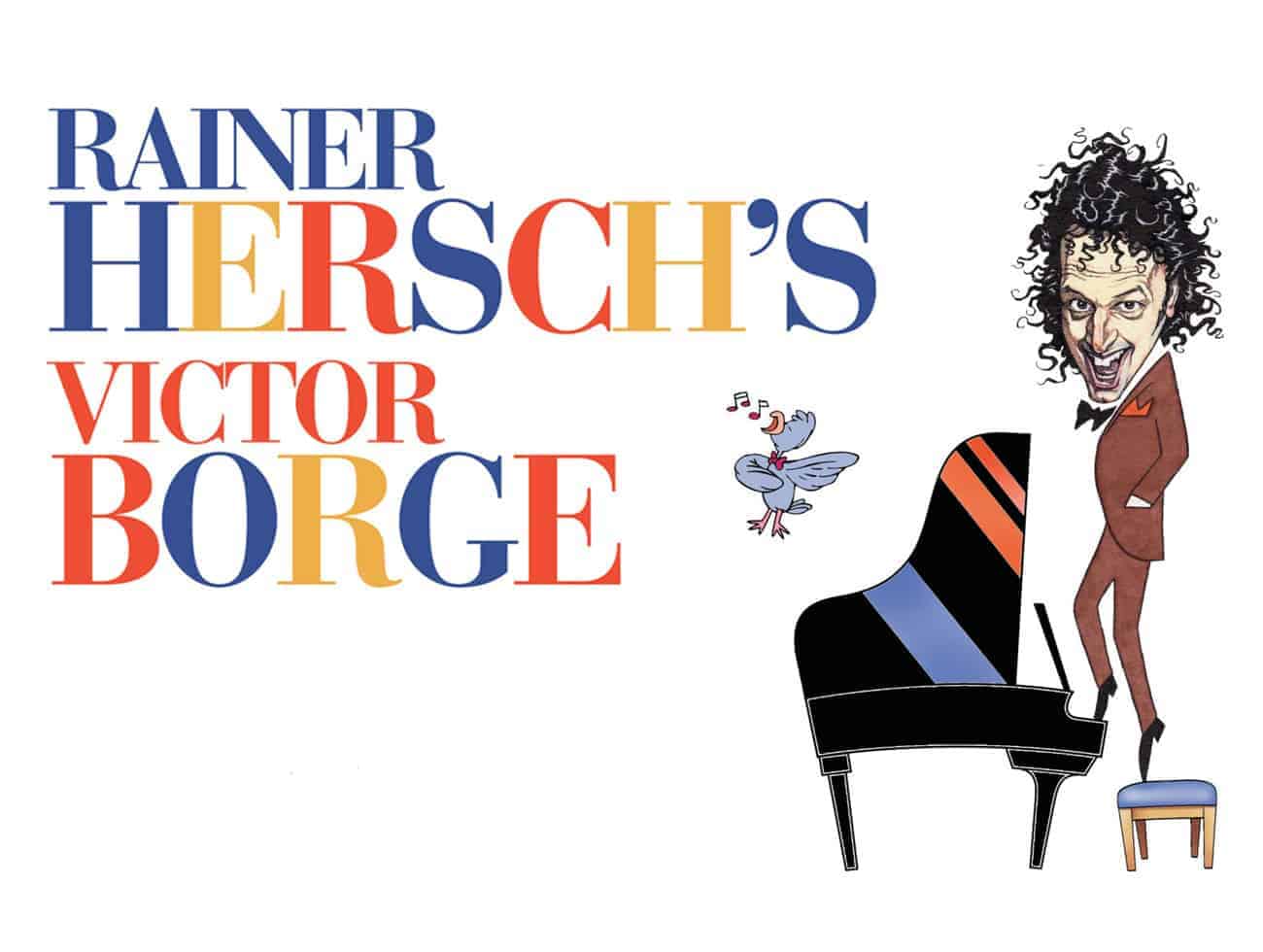 Victor Borge (1909 – 2000).  The man, the comedy and the music!
Rainer Hersch – comedian/piano
Anne Lovett – piano
Laura Ruhí Vidal – soprano
Victor Borge was a brilliant pianist and virtuoso comedian – "the funniest man in the world" (NY Times).  In this "tearstreamingly funny tribute" (Scotsman) his extraordinary life is retold and his hilarious act re-imagined for the 21st century by his natural successor – star of BBC TV and radio, Rainer Hersch.  Total sellout on Edinburgh Fringe, London West End, Adelaide Festival.
For this special performance as part of the inaugural Ludlow Piano Festival, Rainer teams up with internationally acclaimed pianist Anne Lovett and soprano soloist Laura Ruhí Vidal to re-ignite the magic of Victor Borge's classic routines. Don't miss this "Broadway calibre show" (Montreal Gazette) with musicians of the highest caliber and comedy like no other.
Tickets and Info HERE