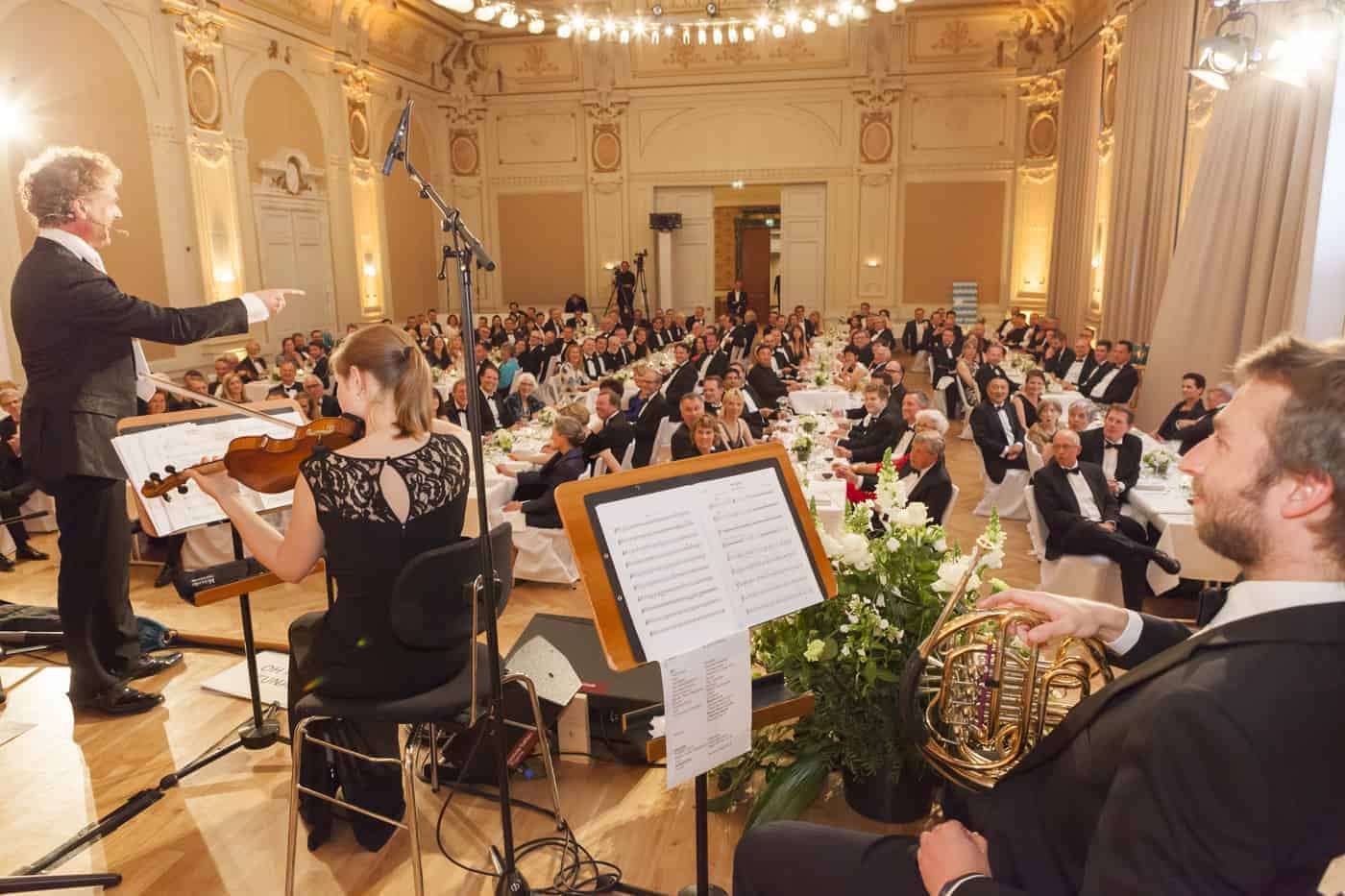 Whatever your requirements, working with Rainer Hersch is a rewarding and professional experience. He will entertain and engage your audience with presentations that are sophisticated, novel, appeal across nationalities, are clean and above all funny. They can also be tailored to match your brief, whether it be an industry-based award ceremony or a private function. His is also a hugely inspiring motivational speaker bringing fascinating insights into leadership. With over 25 years of expertise, Rainer and his team can offer advice and support to help make your event a success.
Former clients include: Audi, AXA, Canon, Haymarket Publishing, Jaguar, RAC, Royal Bank of Scotland, SJ Berwin, Unilever, Vodaphone, Volkswagen and many more.
Rainer Hersch Orkestra
ORCHESTRA SHOW
9 to 20 Musicians + Rainer
10 mins to full 90 min concert with interval
Rainer Hersch and his Orchestra provides brilliant entertainment for the corporate world. Whoever the audience and whatever their musical knowledge this unique performance never fails in communicate. Rainer Hersch appears on stage with his classical orchestra corrupting the great works of classical music with hilarious results.  A popular highlight is when Rainer uses members of the audience to participate in a conducting competition.
Rainer can either work with his own musicians or rehearse and perform with local professionals.  A typical set is 30-45 minutes. As an added service, Rainer and the orchestra can play light dinner music before or after the comedy performance.
Keynote speaker
The Conductor as Leader
SOLO OR WITH 8 MEMBERS OF THE RAINER HERSCH ORKESTRA
60-75 mins
An entertaining, engaging and structured module focusing on leadership and what can business learn from a symphony orchestra. Using comedy, PowerPoint and plenty of musical examples Rainer explores the question of leadership as applied by a conductor. Starting simply on the theme 'what the hell does a conductor actually do?', Rainer goes on to touch on specific leadership challenges including:
Communication
Building trust
Teamwork
Working in collaboration
Encouraging passion and commitment
Creating and communicating a vision
Defining values
Leadership styles
Making best use of available resources
Managing the process of change
Guarding and enhancing the a reputation
The talk can run for up to 90 minutes and is available with or without 8 piece orchestra. 
Team Building
RAINER HERSCH AND MEMBERS OF THE RAINER HERSCH ORKESTRA
4 to 9 Musicians + Rainer
Group size 30 – 1,000
1 to 3 hours
Music brings your team together and explores skills they never knew they had.  The participants are divided into break-out groups, each of which rehearses a different element of a rock classic such as 'Viva La Vida' by Coldplay or Leonard Cohen's 'Hallelujah'.  The break-outs form choirs, percussion and other instrumental groups – rehearsing their own unique contribution to the song.  When they come back together for the final performance, the result is excitement and a hugely satisfying, inspiring finale.  This session uses 9 professional musicians/singers who are also tutors to the break-out groups.  It is led and conducted by Rainer.
Rainer Hersch's Pops Singalong
4 or 8 musicians + solo vocalist + Rainer
10 mins to full 90 min performance with interval
Clap your hands, stamp your feet and sing, sing along as comic maestro Rainer presents a brilliant blend of stand-up comedy and classic pop hits. Terrific comic entertainment and irresistible singalong.
8 piece orchestra. 
Solo Entertainer, Presenter, Stand-up and Host
Rainer has written and presented countless programmes for the BBC, appeared thirteen times at the Edinburgh Festival, featured in comedy clubs all across Europe and in TV shows around the world.
He applies all this experience and material to full effect for your event. Using a keyboard, microphone and, if available, PowerPoint facilities he produces entertainment which is both funny and classy with music which is immediately recognisable.  Highlights include a sketch showing how classical composers stole their best ideas from TV ads, to explaining what singers are really singing in opera.  A typical set is 15 – 30 minutes.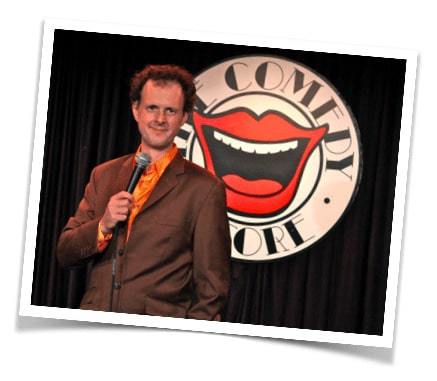 These people love Rainer Hersch
"Rainer, standing ovations are something that our Nemo conference only gives once every few years but the one received on Saturday night, couldn't have been more deserving to you & your orchestra. We had a wide age group to please & undoubtedly your brand/style of entertainment engages with your audience to ensure everyone goes away feeling good. Congratulations & very much appreciated."
"Bloody brilliant! The standard of the party entertainment matched that of the whole event and was pitched perfectly for our audience of mixed roles and responsibilities and we all stood at the end begging for more! Real professional talent but in a totally fun and unpretentious format – it lifted all our spirits and made us laugh together. Pure genius."
"The mix of comedy and classical music was hugely entertaining and the auditorium was filled with laughter from start to finish. Our delegates not only had a brilliant time but they also left with fascinating insights on what conductors do as well as key takeaways on leadership and motivational techniques for teams."
"Hugely entertaining and kept everyone engaged after a long day of presentations and information sessions. Rainer combines music and comedy with some very original perspectives on leadership and motivation. Quite unique!"